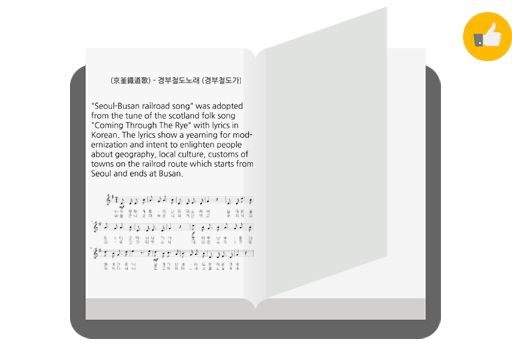 경부철도노래 : A song adopting the Scotland folk song "Coming Through The Rye" with new lyrics in Korean. The lyrics show a yearning for modernization and intent to enlighten people about geography, local culture and customs of the towns on the railroad route, which starts from Seoul and ends at Busan.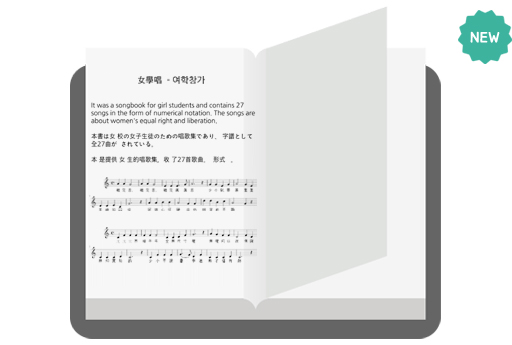 女學唱謌 : Changge for Female Students was a songbook for girl students and contains 27 songs in the form of numerical notation. The songs are about women's equal right and liberation.
The Ewha Music Data Base (EMDB) is an online database comprised of primary source materials related to music education from East Asia during the modern era (1880 to 1945) when Korea, Japan, and China were geopolitically and culturally intertwined. It has been built to inspire and aid academic research and education for non-commercial purposes. It currently offers more than 12,000 items from these countries. These primary sources include various types of song collections, manuscripts or printed music, writings on music history, theory, pedagogy, etc..
The EMDB provides special benefits for individuals interested in music primary sources. Registration is free and it only takes a few minutes. Join Now!